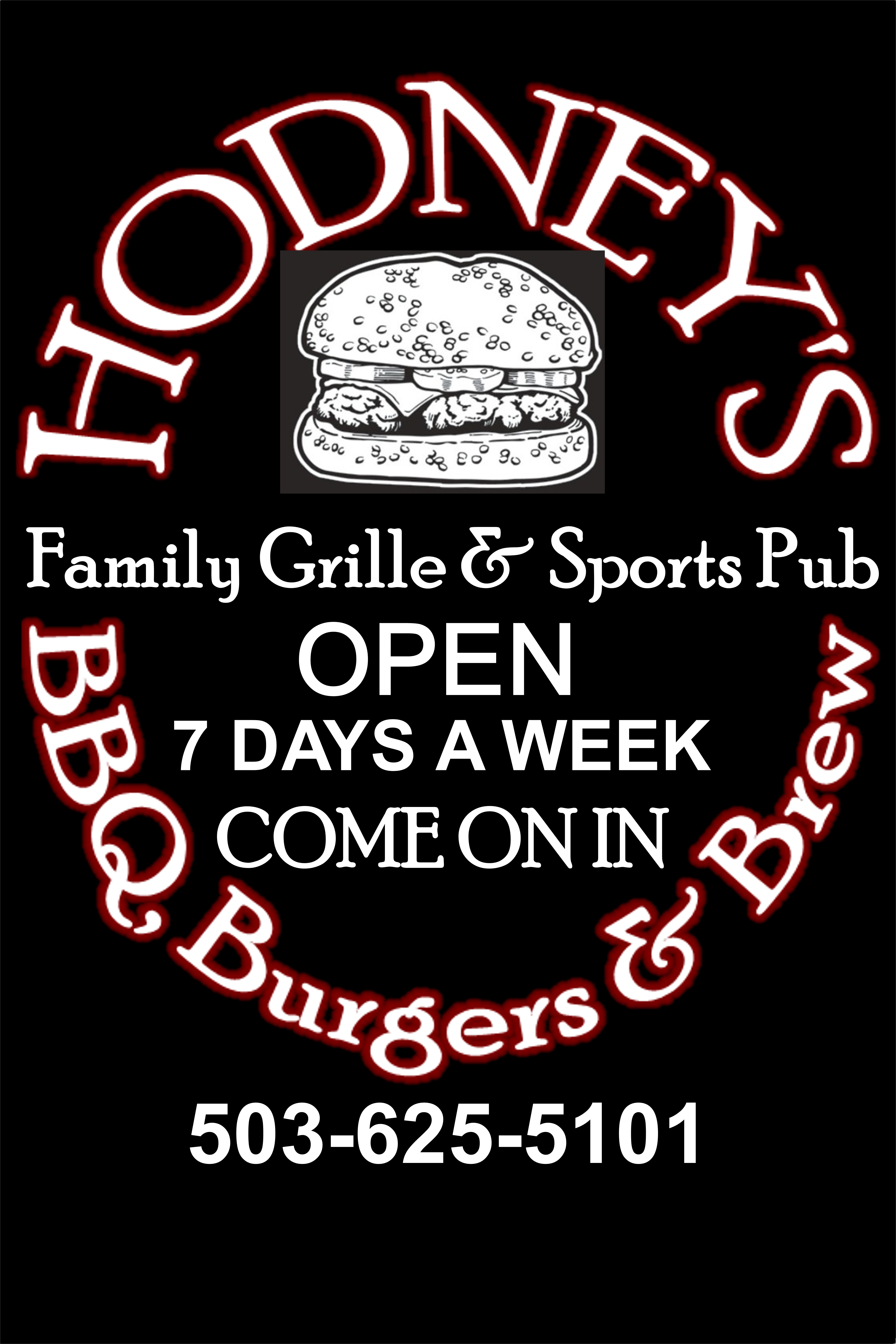 Live Music Line-up for March
There's Never a Cover Charge!!!
Sat. 7th Barbara Cecil-country 9pm-12am
Sat. 14th Dick Lappe - (Type of music Jim Croce, Neil Diamond/Johnie Cash) 8pm-11am
Fri. 20th & Sat. 21st Avalon Chuck Baliconis- Retro 70's-80's pop/rock & alternative 9pm-Midnight
Sat. 28th Rosa's Buds-Classic Rock 9pm-Midnight
These guys ROCK! Back again in April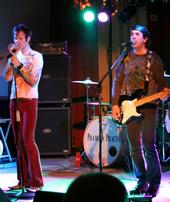 Phamous Phaces Rockin the House @ Hodney's
HAPPY HOUR IN THE PUB ALL DAY EVERYDAY WITH $4 & UNDER APPETIZERS!!!
SOME OF THE CHEAPEST DRINK PRICES AROUND EVERYDAY ALL DAY!
Coors Light Pints - $2.75
Widmer Hef, Bridgeport IPA & Drop Top $3.75/ pint
Pitchers $8 & $13
Wine $5/glass
Well drinks $3.75
Mid level $4/shot add $1 for short mixed $2 for tall
Top Shelf $6/shot add $1 for short mixed $2 for tall
Patron Silver $7/shot!!
Family Friendly environment with a $4.95 kids menu (includes their drink) for kids 10 & under.
Kids are welcome in the dining area until closing except Sat. the dining area closes down at 9pm for music & dancing.
Daily Specials
MONDAY MADNESS- in the pub $12 gets you 3-Coors Lt Pints and all you can eat tacos.
2-FOR-1 TUESDAY 2 eat for price of 1 when you order 2 meals and 2 beverages.
WILD WEDNESDAY- ALL YOU CAN EAT homemade spaghetti w/garlic toast for $7.95
THIRSTY THURSDAY- $2/Coors Lt Pts., $3/Hef & IPA, $2.75 Well drinks,$4 Margarita and many more pub specials.
FANTASTIC FRIDAYS! - Grilled Sirloin or Chicken Breast Dinner for $9.95 add a shrimp skewer for $3.
SATURDAY- Prime Rib dinner served after 5pm $14.95
SUNDAY- Angus Beef Chicken Fried Steak all day $8.95
Now serving breakfast Sat & Sun 10am-Close.
Hours
M-Th 5-10PM
Fri 11:30-1AM
Sat 10AM-1AM
Sun 10AM-9PM